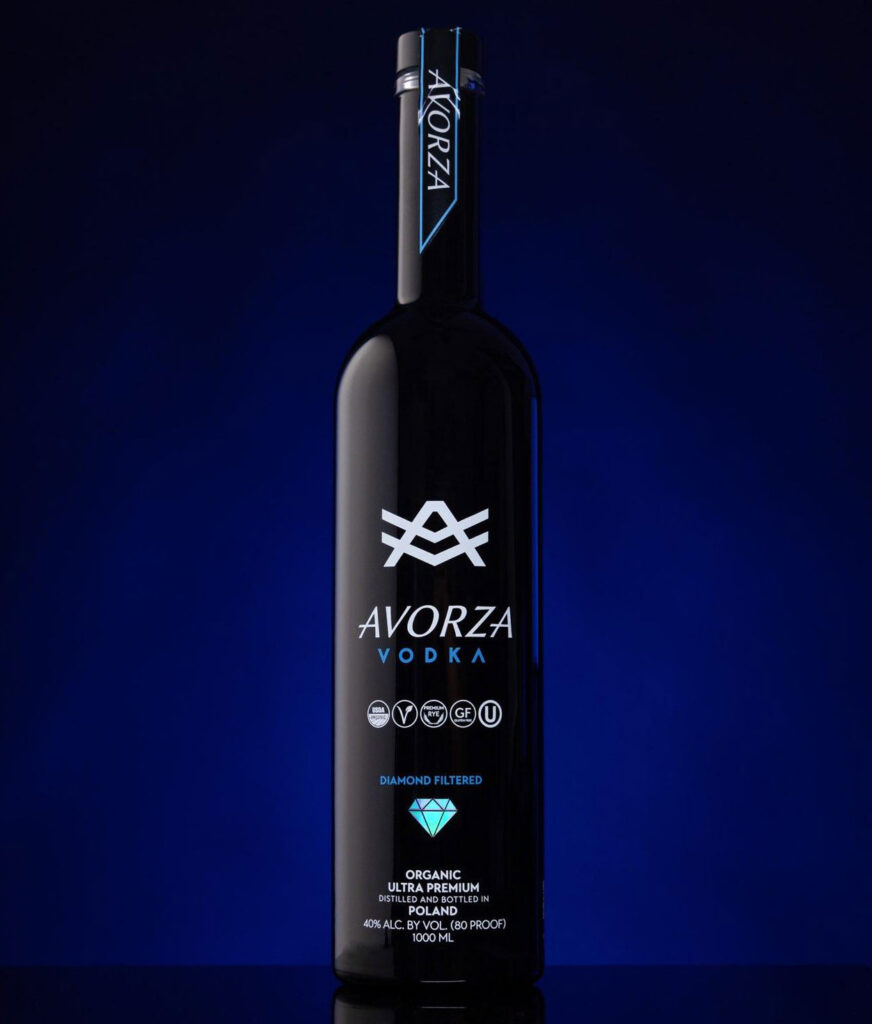 PRODUCED IN POLAND, THE COUNTRY OF ORIGIN OF VODKA.
OUR ORIGINAL TRADITIONAL POLISH VODKA RECIPE IS THE GUARANTEE OF A FIRST-CLASS PREMIUM PRODUCT!
AVORZA VODKA IS MADE FROM HIGH QUALITY, NATURAL, LOCALLY GROWN AND PURE RYE AND FLAWLESS CLEAR WATER FROM OUR OWN SPRING THAT HAS BEEN FLOWING FOR MORE THAN 400 MILLION YEARS.
THIS IS THE KEY TO THE UNIQUELY MILD AND UNADULTERATED CHARACTER OF OUR ULTRA PREMIUM AVORZA VODKA.
DISTILLING MUST BE SKILLFUL
DUE TO THE HIGH QUALITY OF RAW MATERIALS AND THE FERMENTATION AND DISTILLATION PROCESS PERFECTED OVER THE YEARS, AVORZA VODKA REACHES HIS PEAK AFTER 5 TIMES DISTILLATION.
OUR MASTER DISTILLER ALSO PERSONALLY MONITORS THE CUTS SO THAT YOU GET ONLY THE PARAGON OF VODKAS TO HELP YOU CREATE MOMENTS TO REMEMBER FOREVER.
FROM OUR SUBLIME-TASTING HEARTS TO THE HEART OF YOUR NEXT PARTY, YOU CAN RELY ON THE QUALITY OF AVORZA VODKA.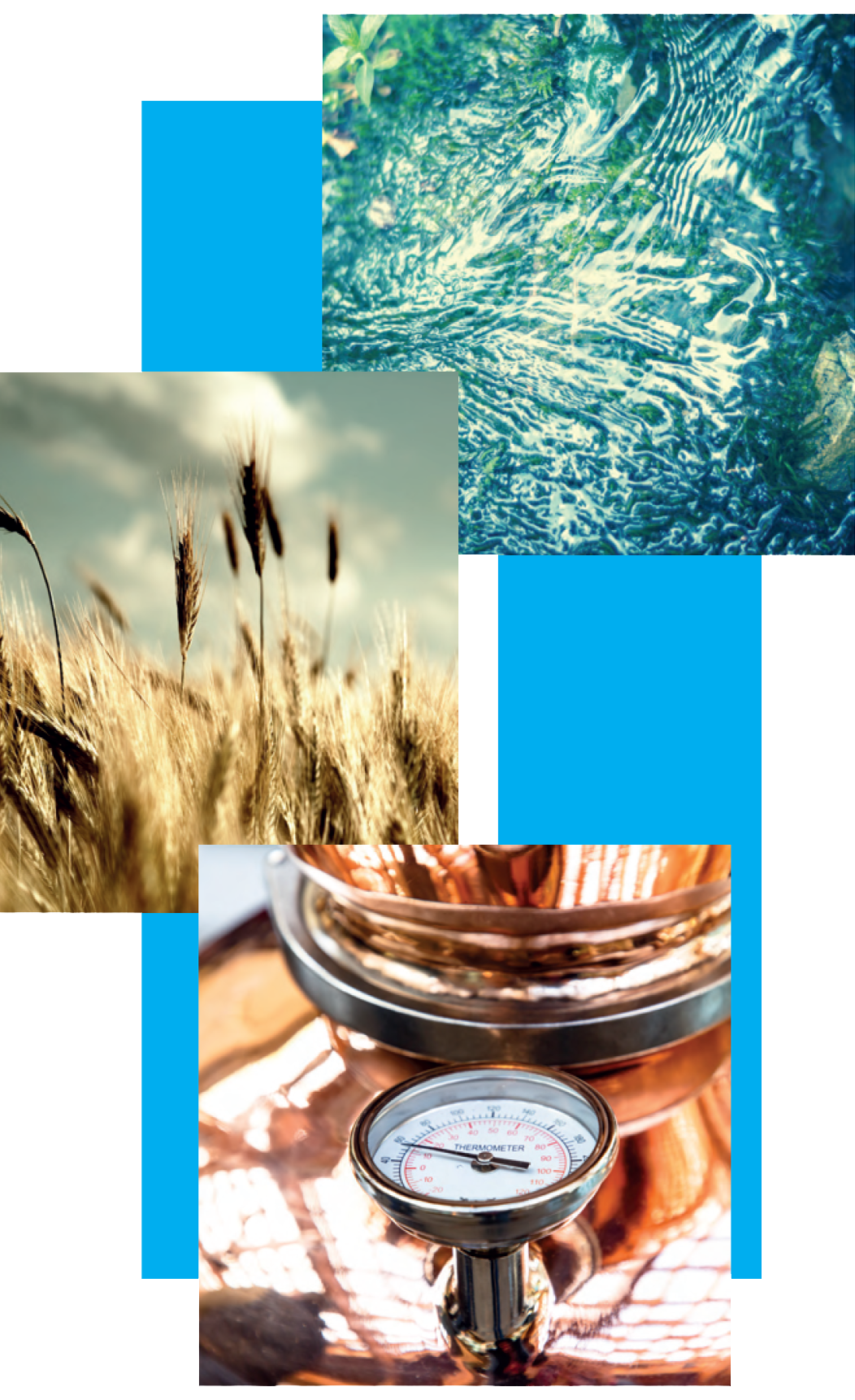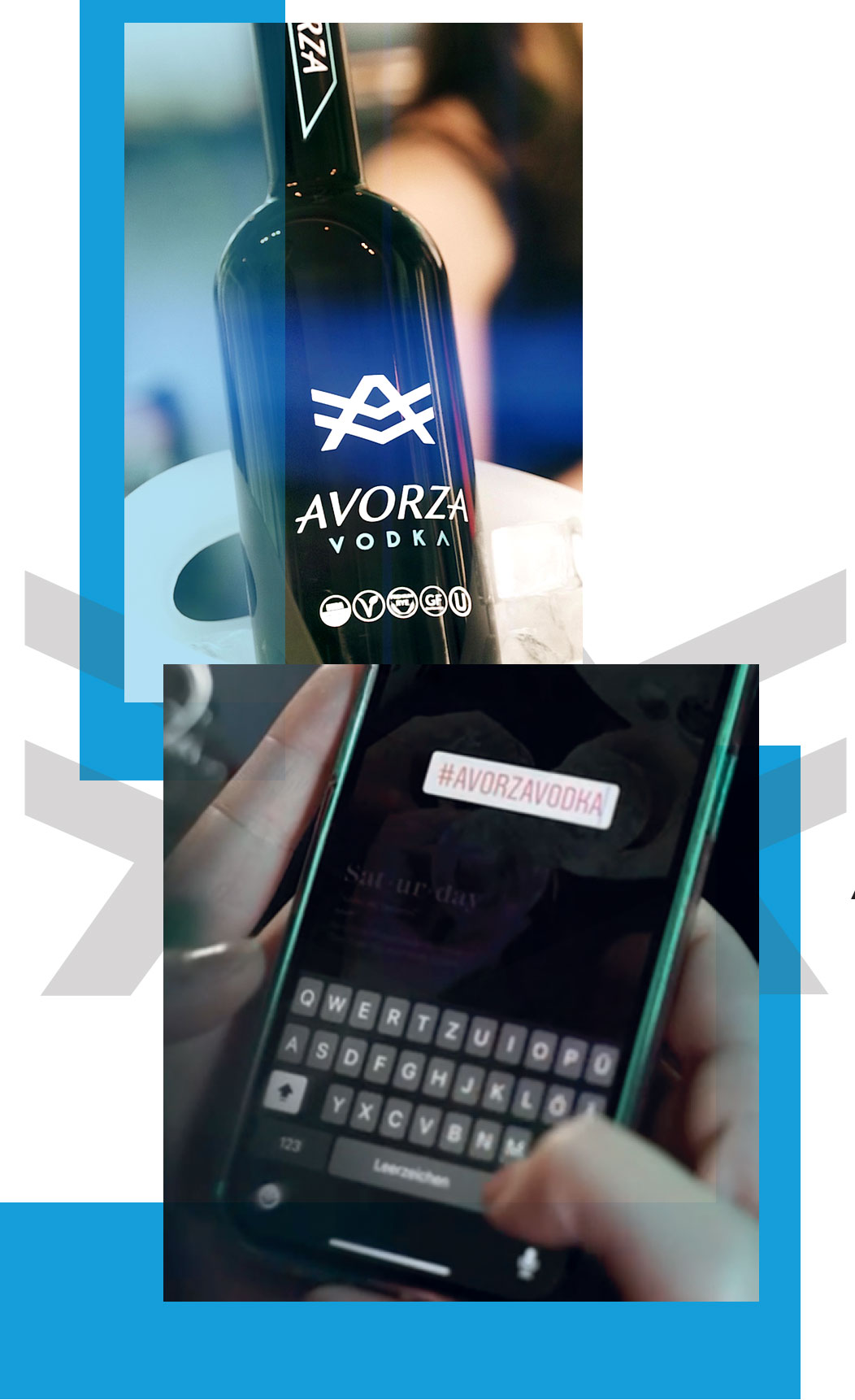 THE LAST STEPS BEFORE THE PLEASURE
OUR AVORZA VODKA IS PERFECTED IN SEVERAL SUCCESSIVE FILTRATION STAGES USING PURE ACTIVATED CARBON THAT BINDS THE EXCESS AROMATIC SUBSTANCES AND GIVES AVORZA VODKA ITS UNIQUE AND SMOOTH TASTE.
AFTER DISTILLATION AND FILTRATION, THE NEXT AND REALLY IMPORTANT STEP BEGINS, MIXING THE DISTILLATE WITH
FIRST-CLASS CLEAR SPRING WATER FROM OUR OWN WELL.
THIS STEP IS SO IMPORTANT BECAUSE THE QUALITY OF THE USED WATER SIGNIFICANTLY DETERMINES THE TASTE OF THE FINISHED PRODUCT.
DUE TO THE CAREFULLY COORDINATED MATURATION AND DEVELOPMENT PROCESS ACCORDING TO A TRADITIONAL POLISH RECIPE, AVORZA VODKA CONVINCES THE CONNOISSEUR WITH ITS UNIQUELY MILD AND HARMONIOUS TASTE.
WHETHER AT DINNER, IN A CONVIVIAL ROUND WITH FRIENDS, PURE AT ROOM TEMPERATURE, ON THE ROCKS OR WITH A SHOT OF MINERAL WATER, AVORZA VODKA IS THE PERFECT COMPANION FOR ANY OCCASION.
JUST HAVING AVORZA THERE FOR YOUR PARTY MEMORIES ENHANCES THE EXPERIENCE AND EXCITES ALL FIVE SENSES.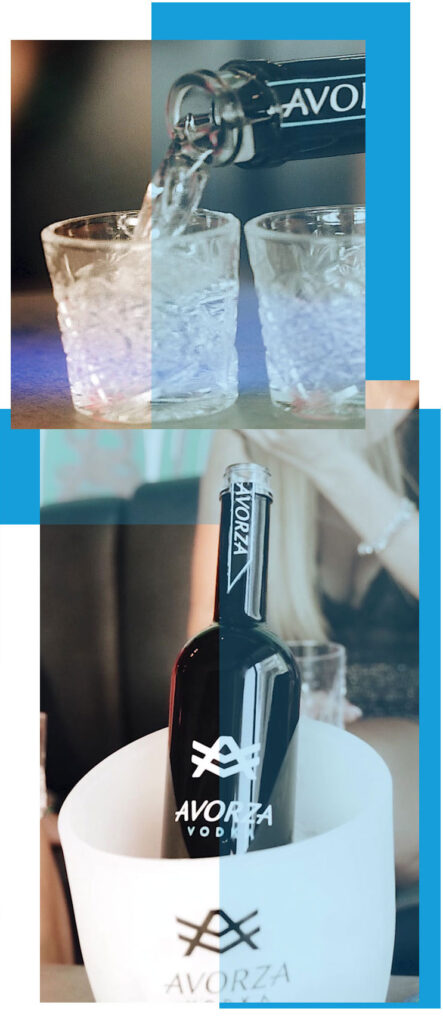 HIGHEST QUALITY STANDARDS, BOTH THROUGH CONSTANT CONTROLS BY US AND BY INDEPENDENT AUTHORITIES THROUGHOUT OUR SUPPLY CHAIN, MAKE AVORZA VODKA A STATEMENT OF QUALITY.
IT'S NOT JUST ANY "OFF THE SHELF" VODKA
AVORZA VODKA,
AVORZA, PART OF YOUR JOURNEY
EVERYTHING ABOUT AVORZA VODKA IS NATURAL, AND WE WANT YOU TO FEEL NATURAL AS YOU BUILD THE MEMORIES OF LIFETIME.
WE WISH YOU ALL THE BEST ON LIFE'S JOURNEY AND HOPE THAT YOUR VISION FOR WHAT LIFE BRINGS YOU IS AS CLEAR AS OUR FINEST AVORZA VODKA.
WHEN IT COMES TO SERVING YOU, WE APPLY THE SAME KIND OF ATTENTION TO DETAIL THAT WE DO WHILE DISTILLING OUR BEST.
YOU CAN TRUST US TO DO WHAT'S RIGHT BECAUSE WE HOLD OUR WORD TO BE A SOLID BOND. PLEASE REMEMBER ALWAYS TO ENJOY AVORZA VODKA RESPONSIBLY.
AVORZA VODKA